Peace family, been enjoying some recent wins that I want to share with you all. Peep them below:
-
I got interviewed by the illustrious @vivalacocoaa as part of the Capital People Podcast that's she's hosting in collaboration with the Sanctuary for Independent Media. Being interviewed was a blast and getting to chat with the homie is always welcome. Peep the interview below and make sure to follow the Sanctuary on their website and social media accounts.
- - - 
I also got to spend a week on the land with some beautiful people of color from across the diaspora and indigenous identities learning how to build structures to provide shelter and support for ourselves in this radical, revolutionary workshop named the Black and Latinx Builders' Immersion as an Assistant Facilitator. It was beautiful to see people of varying construction backgrounds come together to literally build in the physical and otherwise to frame an entire cabin... In a WEEK fam! It was pure magic. Peep the pics here to see how we progressed. I can't wait to hear back from all the beautiful people and the progress that happens on their projects across the country in time.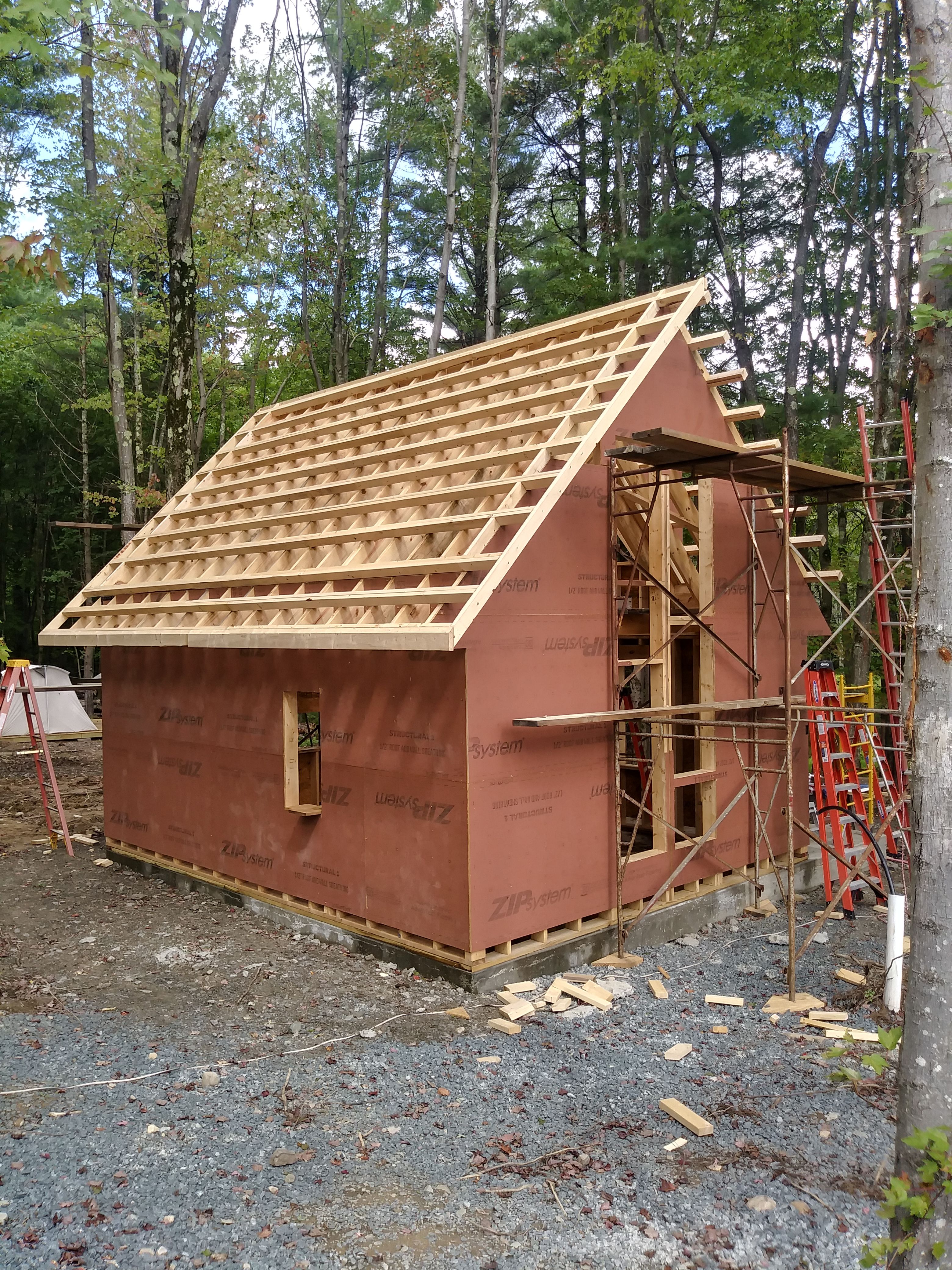 - dope cabin in the woods.
- - -
Bet you ain't know ya boy writes poetry too. I got a couple new pieces selected for the Collar City Ramble project POETROY IN MOTION at the 2018 Ramble and i'll be sharing them in the streets as folks make their way through a self-guided tour of the streets. Stay tuned for a blog post on the winning entries soon.
I also have some gigs coming up in the next few weeks. One is a long time event that's been waiting in wings titled B-Side. KATANI and I (of B.L.A.C.K. Label fame) will be performing the hits as the Capital Rep Theatre hosts a grand opening to their new space in Downtown Albany. The following day their will be a workshop where we'll talk about our lyrical content and what it means to have responsibility in the rap game. You won't want to miss it.
Following that is a feature at Poet D. COLIN's famed Monday night event, Poetic Vibe at Troy Kitchen. This will be my first feature there and please believe I will be bringing a tour de force performance that is sure to be remembered. Make sure you are in the place to be.
Closing up this round of event announcements is that I will be performing at the Farming While Black book release party at the Sanctuary for Independent Media on November 1st. Pre-order your copy here as it will surely be on the best seller's list.
Catch all the event details on my experience page.
- - -
"Sh*t what you been up to? Tryna hold it down and stay up to!"
Now that you all caught up, hit my line so we can connect or go check out some dope ass music. Peace!!